AXIVA - TurboCycler™ Thermal Cycler
FEATURES
High transparency, sensitive capacitive touchscreen, enables easy operation even with laboratory gloves on. Easy to understand, graphic-rich user interface, just plug, power on and go! User-friendly spinning wheel interface for temperature, time and cycle number adjustment. Built-in tools for Tm calculation, copy number conversion and mastermix preparation. The optional WiFi module allows you to monitor your experiment remotely.
Specications & Description
96 well, Gradient Block
Compatible with regular profile or low profile 0.2 ml PCR tube, strip, none skirted, semi-skirted and fullskirted 96-well plate
Block Temperature
Block Temperature Range
4.0 to 99.9 °C
Max. Heating Rate
( °C/sec.) 5.5
Max. Cooling Rate
( °C/sec.) 3.3
Temperature Accuracy
+/-0.3 °C
Temperature Uniformity Across Block
+/-0.3 °C
Adjustable Ramping and Cooling Rate
Yes, low /high
Gradient Temperature
Gradient Direction
Horizontal across the block
Gradient Temperature Range
30 ~ 99 °C
Gradient Temperature
Difference Max. span 24 °C
Software Portability of Protocols
Save and transfer to computer or additional cycler via USBflash drive
Stored Program No.
> 500 sets
Registered User Folder No.
100 sets
User Folder Password Protection
Yes
Run Status Report
Yes, TXT output and transfer via USB flash drive
Tools
TM calculator, Copy number calculator, Mastermix preparation calculator
General Display
7" color LCD with touch panel
Data Ports
1 USB A front port for USB flash drive
Heated Lid
Yes, fixed 105 °C, 120 °C and off
Auto Restart after Power Outage
Yes
Remote Motoring via WiFi
Optional
Footprint Dimensions
(H x W x D) 225 mm x 245 mm x 415 mm
Weight
10 kg
Power Supply
VAC 100-240, 50/60 Hz, 700 W
Standard
CE IVD, RoHS
CAT. NO.
TCST9620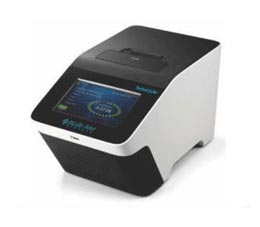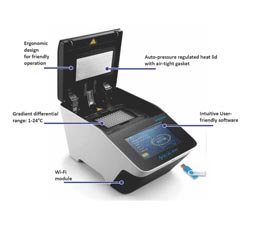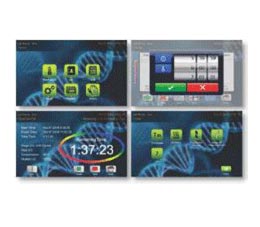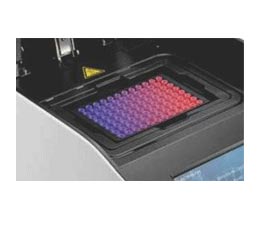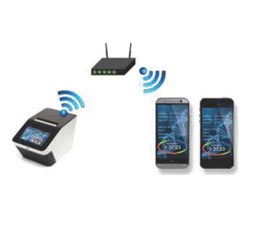 AXIVA - Turbo Cycler Lite
PRODUCT INFORMATION
TurboCycler Lite offers versatile capabilities at an affordable price, making it an ideal choice for researchers' routine PCR tasks. TurboCycler Lite comes with impressive features, including intuitive operation interface, thermal gradient, advanced Slow-Ramp temperature control and adjustable lid temperature.
Features and Benefits
Intuitive Operation Experience
A sensitive capacitive touch keypad and an intuitive graphical interface
Gradient Optimization
The thermal gradient function allows fast PCR optimization for new experiments.
Advanced Slow-Ramp Temperature Control
The ramp rate can be precisely controlled down to 0.1 ° C/sec to meet the need for the CRISPR/Cas related assays
Fully Adjustable Lid Temperature
The temperature can be set between 35 and 120 °C for virtually any type of experiment including NGS pre-treatment
Easy Disinfection
The dust and aerosol proof keypad can be easily disinfected.
Auto Restart
Power failure recovery keeps the experiment safe
Sample Block
Sample Block
Fixed 96-well, compatible with regular profile or low profile 0.2 ml PCR tube, strip, non-skirted, semi-skirted and full-skirted 96-well plate
Sample Volume
10 - 100 µ
Block Temperature
Block Temperature Range
4.0 - 99.9 °C
Max. Heating Rate
3.0 °C/sec;
Max. Cooling Rate
2.0 °C/sec
Temperature Accuracy
+/- 0.3 °C
Temperature Uniformity Across Block
+/- 0.5 °C
Adjustable Ramp Rate
High / Low
Adjustable Ramp Rate
Via temperature increment / decrement between cycles
Gradient Temperature
Gradient Direction
Horizontal across the block
Gradient Temperature Range
30 - 99 °C
Gradient Temperature Difference
Max. span 24 °C
Heater Lid
Temperature Setting Range
35 - 120 °C or off
Temperature Accuracy
+/- 1.0 °C
Software
Stored Program No.
< 200 sets
Registered User Folder No.
50 sets
User Folder Password Protection
Yes
General
Display
Monochrome LCM, 240 x 128 pixels
Input Interface
Capacitive touch keypad
Auto Restart after Power Outage
Yes
Footprint Dimensions (H x W x D)
225 mm x 245 mm x 415 mm
Weight
9.0 kg
Power Supply
AC 100-240 V, 50/60 Hz, 500 W
Certification
CE, RoHS
Ordering Information
TCLT-9610
Gradient TurboCycler Lite with 96-well Sample Block (110V)
TCLT-9620
Gradient TurboCycler Lite with 96-well Sample Block (220V)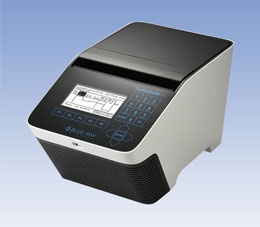 Safety comes First in Centrifugation
Technical Specifications
Max. Speed
15,000 rpm
Max. RCF
21,400 x g
Max. Capacity
24 x 1.5/2.0 ml
Acceleration
Time 15s
Deceleration Time
16s
Timer
30s to 9:59 h, with continuous mode
Safety
Metal chamber, aluminium rotor, motorized dual lock, imbalance detection, Lid drop protection
Power Supply
VAC 100-240, 50/60 Hz
Power Requirement
29 x 48 x 26 cm
Weight without rotor
10 kg
Certifications
CE IVD, RoHs
Ordering Information
Model - AAMC-2410
Turbofuge with aluminum rotor & Plastic Lid