AXIVA - MICRO VOLUME PIPETTOR
With Tip Ejector, Fully autoclavable at 121°C
• Ergonomic Design ensuring light weight & soft plunger movement.
• Click stop digital system for volume setting colour coded for easy identification.
• Calibration conform to DIN 12650 & EN 8655 standards ensuring high accuracy & precision.
• Calibration report enclosed with every pipette.
Cat No
Volume
Range μl
Increments
[μl]
Test Volume
[μl]
% Inaccuracy
± )
% Imprecision
(±)
FVAP-100


FVAP-200
0.5 - 10


5 - 50



0.5
1
2.5
1.5
10 5
1
2
0.8 2
50
0.6
0.3
FVAP-300


FVAP-400
50 - 200


200 - 1000
1


5

50
1
0.4
200 200
0.6 0.9
0.15 0.3
1000
0.6
0.2
FVAP-500


FVAP-600
10 - 100


100 - 1000
0.5


5
10
3
1.5
100 100
0.8 2
0.15
0.7
1000
0.6
0.2
FVAP-700


FVAP-800
2 - 20


20 - 200
1


0.1
2
2
0.8
20 20
1.8 0.6
0.6 0.6
200
0.5
0.15
FVAP-850


FVAP-900
500 - 5000


1000 - 10000
50


100
500
5000 1000
10000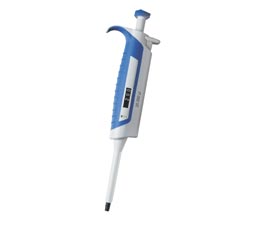 AXIVA - CORNING® LAMBDA™ PLUS SINGLE-CHANNEL, 8-CHANNEL AND 12-CHANNEL PIPETTORS
• Highest levels of accuracy, reproducibility, and comfort.
• Smooth plunger movement and extremely low pipetting forces.
• Designed to maintain their calibration, after repeated use and autoclaving.
• Factory calibrated to strict ISO 8655 standards
• 3-year warranty
• Fully autoclavable and UV resistant
• Designed for universal fit with all common brands of pipet tips
• Adjustable tip ejector
LAMBDA PLUS SINGLE-CHANNEL PIPETTOR ORDERING INFORMATION
| Cat No | Range (µL) | Accuracy | Precision | Tip (µL) |
| --- | --- | --- | --- | --- |
| 4070 | 0.2-2.0 | ± 12 to ± 1.5% | <6.0 to >0.7% | 10 |
| 4071 | 0.5-10.0 | ± 4 to ± 0.5% | <4.0 to >0.4% | 10 |
| 4072 | 2-20 | ± 12 to ± 0.8% | <3.0 to >0.4% | 200 |
| 4073 | 10-100 | ± 1.6 to ± 0.8% | <0.8 to >0.3% | 200 |
| 4074 | 20-200 | ± 1.2 to ± 1.6% | <0.6 to >0.3% | 200 |
| 4075 | 100-1,000 | ± 1.0 to ± 1.6% | <0.45 to >0.25% | 1000 |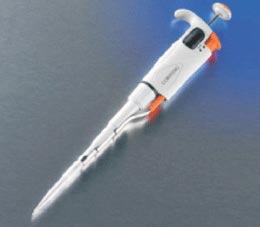 LAMBDA PLUS EIGHT-CHANNEL PIPETTOR ORDERING INFORMATION
| Cat No | Range (µL) | Channel | Accuracy | Precision | Tip (µL) |
| --- | --- | --- | --- | --- | --- |
| 4080 | 1-10 | 8 | ± 8.0 to ± 0.2% | <6.0 to >0.2% | 10 |
| 4081 | 5-50 | 8 | ± 4.0 to ± 1.6% | <2.5 to >0.6% | 200 |
| 4082 | 20-200 | 8 | ± 3.0 to ± 1.0% | <1.5 to >0.6% | 200 |
| 4083 | 50-300 | 8 | ± 1.6 to ± 1.0% | <1.5 to >0.6% | 200/300 |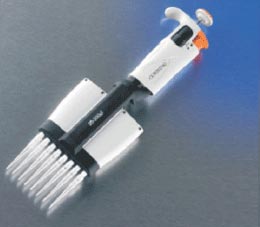 LAMBDA PLUS TWELVE-CHANNEL PIPETTOR ORDERING INFORMATION
| Cat No | Range (µL) | Channel | Accuracy | Precision | Tip (µL) |
| --- | --- | --- | --- | --- | --- |
| 4084 | 1-10 | 12 | ± 8.0 to ± 2.0% | <6.0 to >1.2% | 10 |
| 4085 | 5-50 | 12 | ± 4.0 to ± 1.6% | <2.5 to >0.6% | 200 |
| 4086 | 20-200 | 12 | ± 3.0 to ± 1.0% | <1.5 to >0.6% | 200 |
| 4087 | 50-300 | 12 | ± 1.6 to ± 1.0% | <1.5 to >0.6% | 200/300 |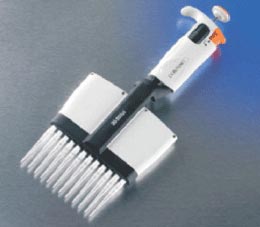 AXIVA - VARIABLE MULTI CHANNEL (EIGHT) PIPETTE
SEMI AUTOCLAVABLE With Tip Ejector lower autoclavable at 121°C
Cat No
Volume
Range μl
Increments
[μl]
Test Volume
[μl]
% Inaccuracy
± )
% Imprecision
(±)
FMAP-010
0.5 - 10
0.1
10
1.5
1.5
5
2.5
2.5
1
3.5
3.5
FMAP-050
5 - 50
0.5
50
1
0.7
25
1.5
1
5
3
2
FMAP-300
30 - 300
1.0
300
0.8
0.25
30
1.5
0.75
150
1
0.4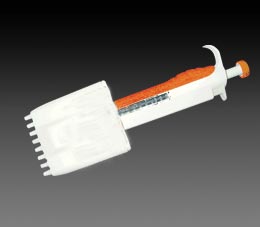 AXIVA - VARIABLE MULTI CHANNEL (TWELVE) PIPETTE
SEMI AUTOCLAVABLE With Tip Ejector, lower autoclavable at 121°C
Cat No
Volume
Range μl
Increments
[μl]
Test Volume
[μl]
% Inaccuracy
± )
% Imprecision
(±)
FMAP-1205
0.5 - 10
0.1
10
1.5
1.5
5
2.5
2.5
1
3.5
3.5
FMAP-1230
5 - 50
0.5
50
1
0.7
25
1.5
1
5
3
2
FMAP-1210
30 - 300
1.0
300
0.8
0.25
150
1
0.4
30
1.5
0.75