AXIVA - BM CORNING® STRIPETTOR™ PLUS PIPETTING CONTROLLER
The new Corning Stripettor Plus is comfortable, lightweight, and designed for use with most brands of serological pipets. Speed range is adjustable via a control and aspirating and dispensing can be finely controlled by the pressure-sensitive buttons
• Ergonomic, comfortable design
• Wall hanger, charging stand, charging power supply, and spare filters included
• Variable speed range and pressure sensitive control buttons
• Settings for blow out or slow "gravity" dispensing
• Compatible with pipets from 1 mL to 100 mL
• Includes hydrophobic, PTFE 0.2 µm filters
| Cat No. | Description |
| --- | --- |
| 4091 | Stripettor Plus with three 0.2 µm filters, wall hanger and charger 1-10,230 V |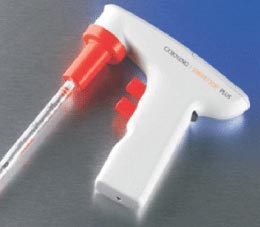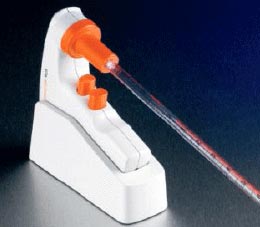 With release function, Latest model
Material : PP, HDPE, PVC Colour : Blue
| Cat No. | Capacity | Qty./Pack |
| --- | --- | --- |
| 23202 | up to 2 ml | 4 |
| 23210 | 2 - 10 ml | 4 |
| 23227 | 10 - 25 ml | 4 |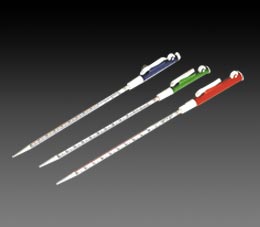 AXIVA - VOLEX - PIPETTE PUMP (CONTROLLER)
With Hydrophobic Filter, Autoclavable
| Cat No. | Capacity | Qty./Pack |
| --- | --- | --- |
| 23300 | 0.1-100 | 1 |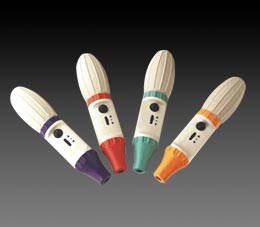 AXIVA - AXIVA VOLEX -SPARE FILTER FOR PIPETTE PUMP
With Hydrophobic Filter, Autoclavable
| Cat No. | Qty./Pack |
| --- | --- |
| SFPP | Set of 2 |
AXIVA - PIPETTE CONTROLLER
Can fill 25 ml Pipette within 4 sec.
• Safety Valve and Hydrophobic Filter provide double protection against fluid penetration
• Two different speed modes-high and low, along with gravity drain.
• The pump speed can also be fine tuned by varying finger pressure
on operating knobs for better control of speed.
• Cadmium free, environment friendly NIMH Batteries.
• Intelligent Charger for Battery
• Low Battery indicators.
| Cat No. | Capacity | Nos/Pkt. |
| --- | --- | --- |
| PC 100 | 0.1 ml to 100 ml pipettes | 1 |
| PCF-03 | Spare Filter | 3 |